Hotel La Potinière Hyères

29, avenue de la Méditerranée - 83400 Hyères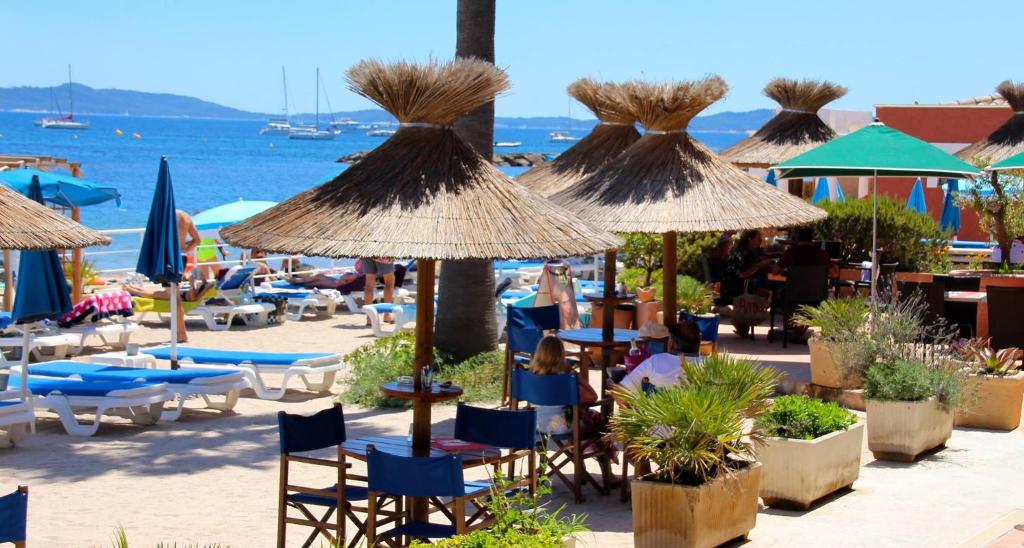 Located next to Port de Plaisance, the Hotel La Potinière is set on its own private beach. This hotel faces Porquerolles and Port-Cros Islands.
Decorated in typical Provencal style, the hotel's guestrooms are functional, comfortable and peaceful. Many rooms feature a balcony or terrace with a sea-view.
La Potinière also provides free WiFi internet access and free public parking.
Hyères is just 7 km away, where there are many shops, restaurants and the famous Chateau de Saint Bernard.
In addition to beaches, the area surrounding the hotel offers many activities including hiking, horse riding, diving, kite surfing and sailing.